This girl loves to read a good romance any day of the year, but I'm especially drawn to them around Valentine's Day. I'm super pumped to be part of the '14 Days of Fictional Swoon' blog hop hosted by
Fic Fare
and
Swoony Boys Podcast
. For the past two weeks leading up to Valentines Day, several blogs have been sharing their first fictional crushes, recommendations for authors who write the best swoon + so much more! Today I am sharing fictional scenes that make MY heart race! You definitely
WILL NOT
want to miss all the swoony goodness taking part during this blog hop!
There is something so inviting about a book that takes place in 24 hours or less. Throw in a swoony romance and I am completely sold! Whether the characters have known each other for awhile, or they are meeting for the first time, there's this instant attraction to all the possibilities enveloped into a short period of time. Each moment feels magnified, giving the reader a closer, more intimate look at how the relationship straddles the line of complete strangers, or just friends, to the possibility of something more. I thought I'd share a few of my favorite YAs that fall into this category + offer a giveaway to win one (open to US & Canada residents only).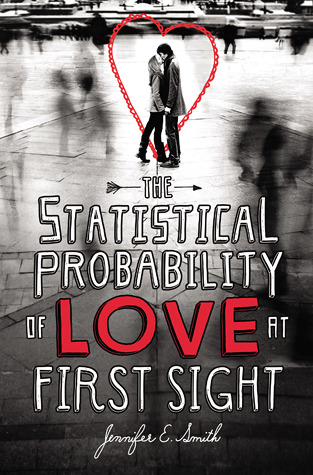 The Statistical Probability of Love at First Sight
by Jennifer E. Smith

Four minutes changes everything. Hadley Sullivan 17 misses her flight at JFK airport, is late to her father's second wedding in London with never-met stepmother. Hadley meets the perfect boy. Oliver is British, sits in her row. A long night on the plane passes in a blink, but the two lose track in arrival chaos. Can fate bring them together again? [goodreads]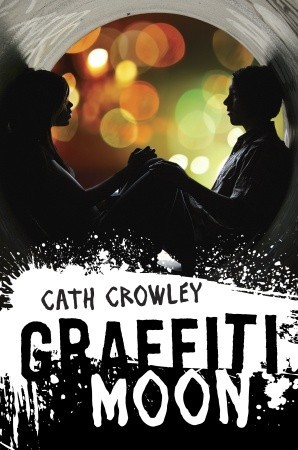 Graffiti Moon by Cath Crowley

Senior year is over, and Lucy has the perfect way to celebrate: tonight, she's going to find Shadow, the mysterious graffiti artist whose work appears all over the city. He's out there somewhere—spraying color, spraying birds and blue sky on the night—and Lucy knows a guy who paints like Shadow is someone she could fall for. Really fall for. Instead, Lucy's stuck at a party with Ed, the guy she's managed to avoid since the most awkward date of her life. But when Ed tells her he knows where to find Shadow, they're suddenly on an all-night search around the city. And what Lucy can't see is the one thing that's right before her eyes. [goodreads]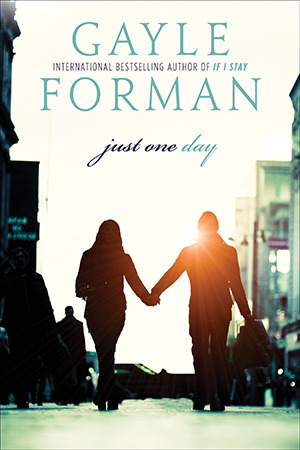 Just One Day by Gayle Forman

When sheltered American good girl Allyson "LuLu" Healey first meets laid-back Dutch actor Willem De Ruiter at an underground performance of Twelfth Night in England, there's an undeniable spark. After just one day together, that spark bursts into a flame, or so it seems to Allyson, until the following morning, when she wakes up after a whirlwind day in Paris to discover that Willem has left. Over the next year, Allyson embarks on a journey to come to terms with the narrow confines of her life, and through Shakespeare, travel, and a quest for her almost-true-love, to break free of those confines. [goodreads]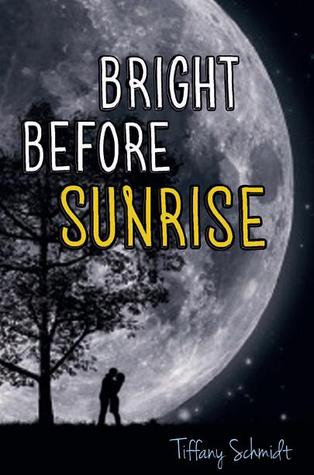 Bright Before Sunrise by Tiffany Schmidt

Jonah and Brighton are about to have the most awkwardly awful night of their lives. For Jonah, every aspect of his new life reminds him of what he has had to give up. All he wants is to be left alone. Brighton is popular, pretty, and always there to help anyone . . . but has no idea of what she wants for herself. Her seemingly perfect life is marred only by Jonah, the one person who won't give her the time of day, but also makes her feel, well, something. So when they are repeatedly thrown together over the course of one night, anything can—and does—happen. Told in alternating chapters, this poignant, beautiful novel's energy and tension, amidst the humor and romance, builds to a new beginning of self-acceptance and hope. [goodreads]
GIVEAWAY:
Enter to win one of the books mentioned above
-Open to US and Canada residents only
a Rafflecopter giveaway
Oh wait! There's MORE!!
Enter to win an Amazon gift card + Valentine swag from the group giveaway:
a Rafflecopter giveaway
Check out the other stops on the 14 Days of Fictional Swoon Blog Hop: