Save the Date is a fabulous feature created by the amazing Jamie from
The Perpetual Page-Turner
. The idea behind this feature is to get the word out early for books we've read before the pub date, but our full review won't be posted until later, closer to its publication.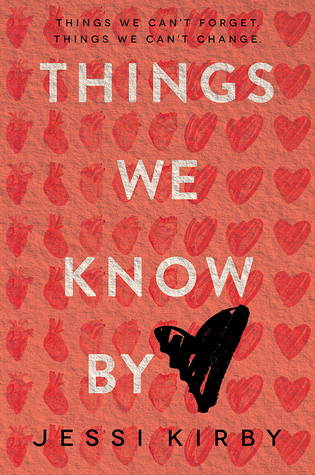 About the book: When Quinn Sullivan meets the recipient of her boyfriend's donated heart, the two form an unexpected connection.

After Quinn loses her boyfriend, Trent, in an accident their junior year, she reaches out to the recipients of his donated organs in hopes of picking up the pieces of her now-unrecognizable life. She hears back from some of them, but the person who received Trent's heart has remained silent. The essence of a person, she has always believed, is in the heart. If she finds Trent's, then maybe she can have peace once and for all.

Risking everything in order to finally lay her memories to rest, Quinn goes outside the system to track down nineteen-year-old Colton Thomas—a guy whose life has been forever changed by this priceless gift. But what starts as an accidental run-in quickly develops into more, sparking an undeniable attraction. She doesn't want to give in to it—especially since he has no idea how they're connected—but their time together has made Quinn feel alive again. No matter how hard she's falling for Colton, each beat of his heart reminds her of all she's lost…and all that remains at stake. [goodreads]
to be published by HarperTeen on April 21, 2015
Jessi Kirby is an author that has easily made her way into my favorite contemporary writers of the young adult contemporary realm. She crafts an authentic, beautiful story that will pull at your heart strings. Her latest novel tugged so hard my heart broke into pieces, only to be put back together again, as she's known to do.
Things We Know by Heart
takes a deeper look at the ugly side of grief, something I can definitely relate to. As the world around you moves on, you're still stuck, sinking in a quicksand of loss that sometimes feels almost unbearable.
Quinn has just lost her boyfriend, suddenly and far too young. The world she held so close to her own heart has now been ripped out piece by piece. In an attempt to sew those pieces back together, it becomes her mission to find the recipients of her boyfriend's donated organs. The last one, his heart, poses a challenge as the recipient chooses to remain silent and private. But Quinn, as determined as ever, seeks him out anyway, hoping to stay anonymous with her intentions.
This story delves much deeper than just the tragic loss of a loved one and shines bright with the beginning steps of grief, pulling one's self from beneath this quicksand and learning to walk an entirely new path. I was swept away by the beauty of something that can be so heartbreaking, focusing on the rich, exquisite words that filled my own heart, causing me to fall in love with yet another one of Jessi Kirby's novels.