All month long I'm celebrating my 7th year of book blogging with the help of my bookish friends. To learn more about the event, please visit my introduction post I've linked just below. There, you can also enter to win a book by one of the fabulous authors who will be joining me this month to celebrate, as well.
Today I am honored and delighted to have one of my good friends,
Andi from Andi's ABCs
, to share her blogging story and the books that have inspired her. I first "met" Andi, oh gosh I don't even remember when.. 4-5 years ago? She's been such a good friend to me, that I've felt like we've known each other forever. We got to finally meet face to face in 2016. Our shared love for contemporary romance is most likely what started our friendship, it's since grown into a relationship I hold dear to my heart. I am forever grateful for this blogging experience for bringing Andi into my life. She is a treasure, for sure! Please welcome Andi to the blog...
***
Sometime in the year 2010 a friend of mine,
Michelle
(some of you know may know her as Galley Smith), started talking books with me. She had told me about her love of Young Adult books and said she thought I would really love some of them. I wasn't a huge reader at the time. I mean I read and loved to go to Borders (sad face) at lunch and peruse books and buy the newest Red Dress Ink because I was obsessed, but it was just a thing I did on occasion. But Michelle being the good friend she is, offered to send me some of the books she thought I would enjoy. And man did she send me a lot of books over the years. She even sent me
Parallel
which has since become a favorite. But there was one book she mentioned I should read that changed everything. In December of 2010 She suggested I read
Anna and the French Kiss
and life as I know it changed forever.
The thing about Anna is that it opened a whole new reading world for me. It showed me what a young adult book could do, how it could make you feel, how amazing the writers are. It sent me on a journey of reading and finding my people out there that I didn't even know were my people. I now have actual friends all over the country that love what I love and Michelle and Anna are the reason.
Well after Anna my reading habits changed and it no longer became an occasional thing. I went from reading just 44 books in 2010 to 175 in 2011.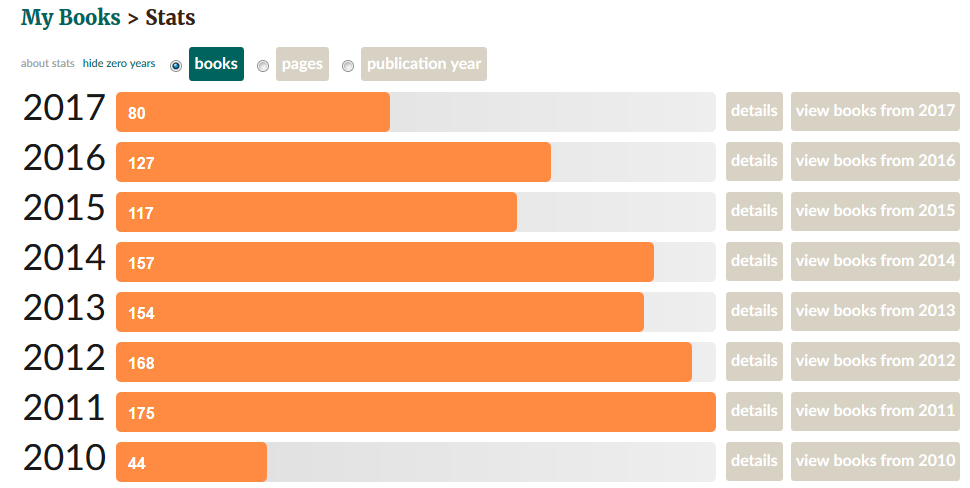 Out of that 175, I read some of my most favorite books in the world like
Twenty Boy Summer
,
Delirium
and
Divergent
. And I also started blogging. Michelle saw how much I was reading and loving it and she offered my a spot on her blog to post my reviews. It was something I never thought about doing but I found it was something I loved and I was happy to try. So she showed me the ropes and I learned a lot about how to be a professional but to still have fun. And she introduced me to some great people. And I was with Galley Smith until life happened and Michelle decided it was time to move on from her blog.
I did nothing book wise for a while after Galley Smith closed but I always had
Gail
and Michelle in my ear telling me to do a blog of my own. I refused to do it until I had a blog name and a concept idea, but when one came to me I was ready and I jumped in.
On January 11, 2013 I officially became a solo blogger and Andi's ABCs was born
(below is my first blog banner!!!).
It has been a learning experience since then but not one that I would trade for anything. I've been lucky enough to go to BEA in
2014
and
2015
,
Book Con
in 2017, and ALA Mid-Winter. This March I will be going to ApollyCon and I'm so excited about it. I've become friends with some fantastic bloggers/readers and with some authors. I met Stephanie Perkins (DREAM MEETING!), got to moderate for Sarah J. Maas (2x), AC Gaughen (2 or 3 times) and Tiffany Schmidtt, and have had my name (and blog name) in the acknowledgements of books. I have had a lot of great accomplishments happen because of reading and blogging and I'm grateful for it everyday.
Here are some pictures from over the years: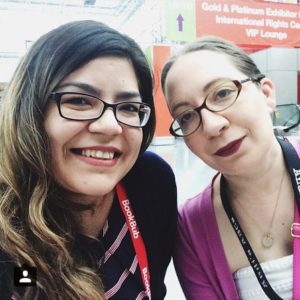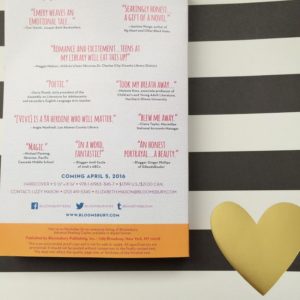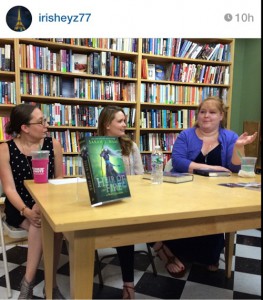 Books a Reluctant Reader Should Read:
Thanks to Ginger, who I met through this journey, for letting me share my Ode to Reading/Blogging and to help celebrate your 7 years of doing it!